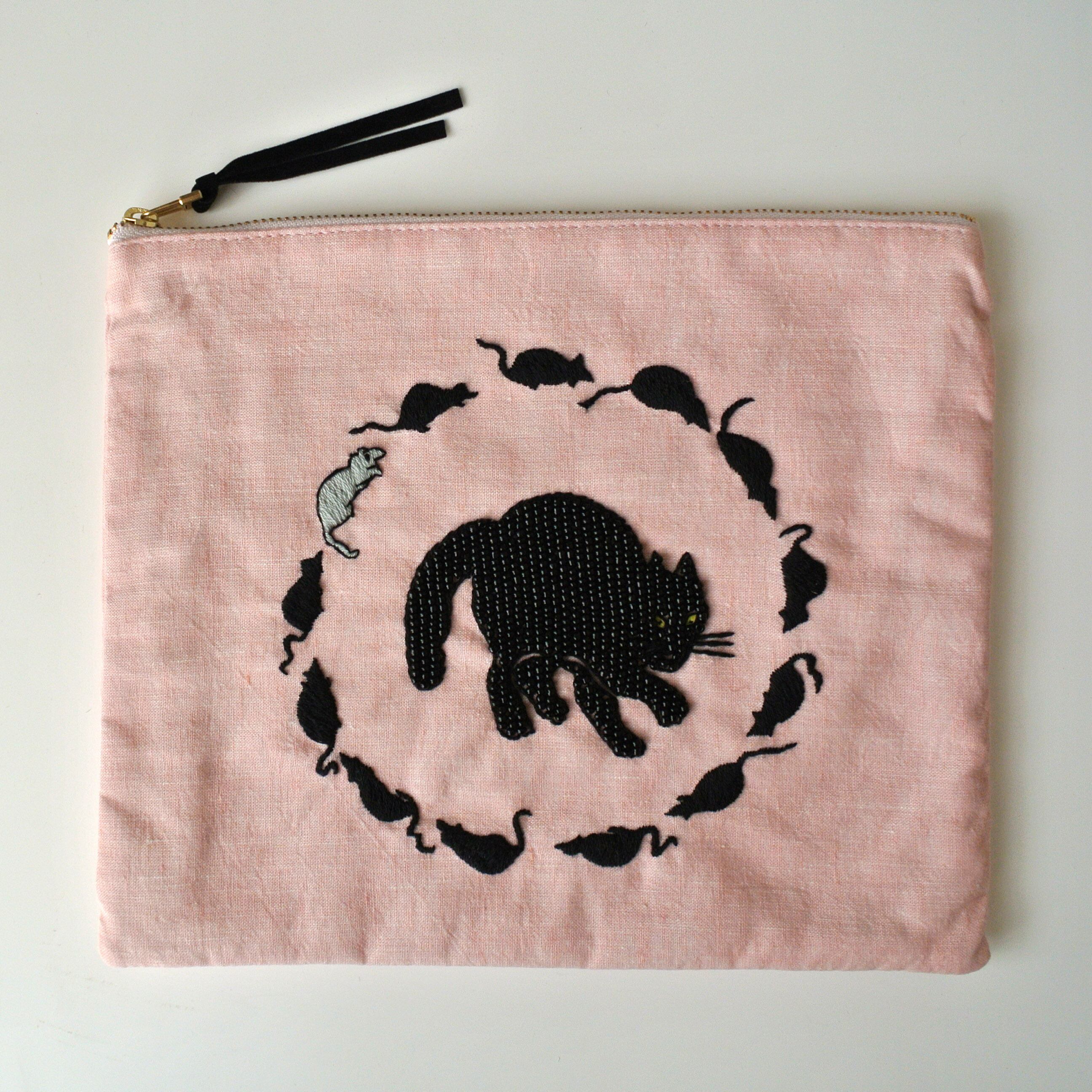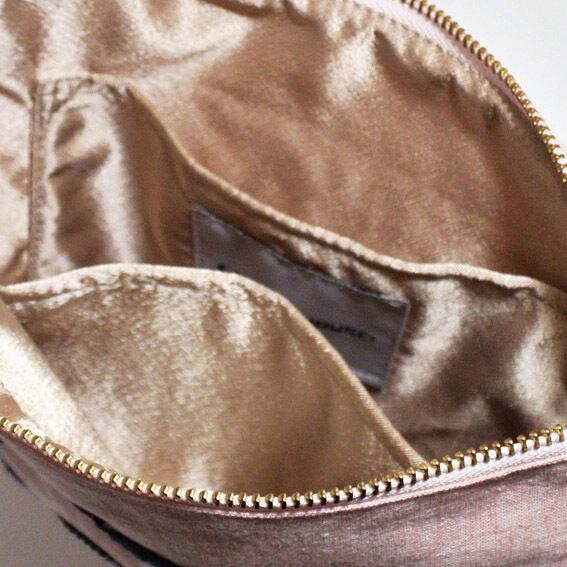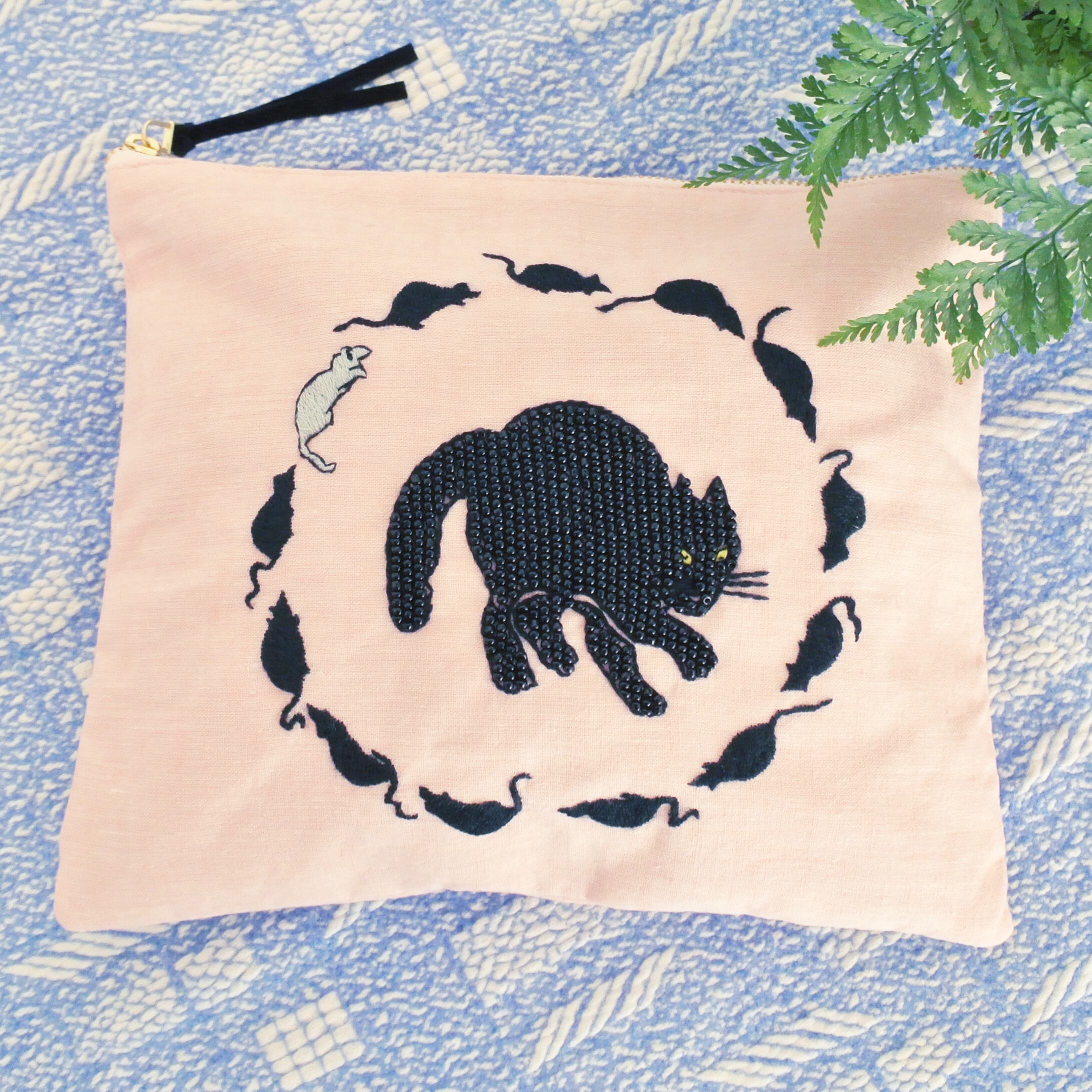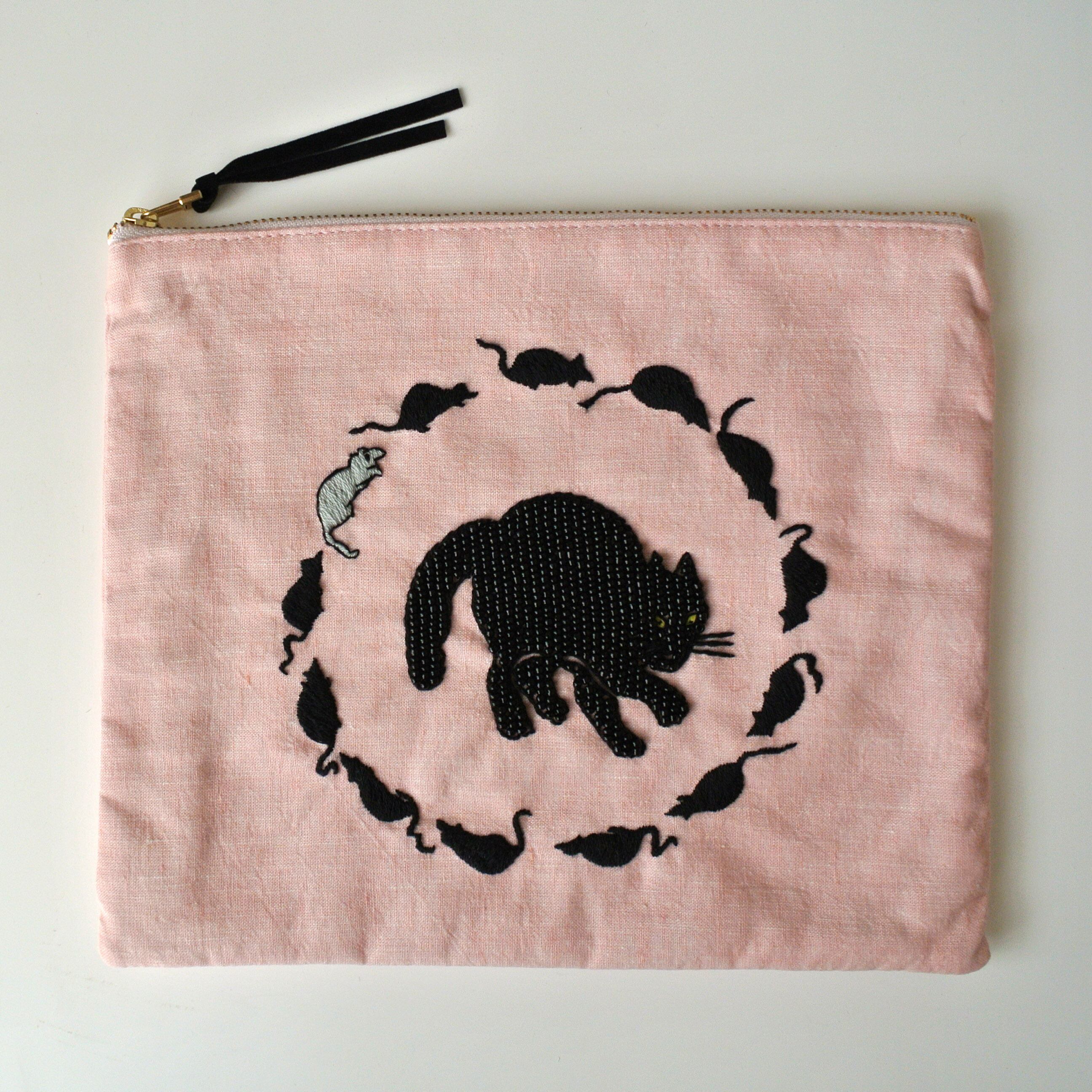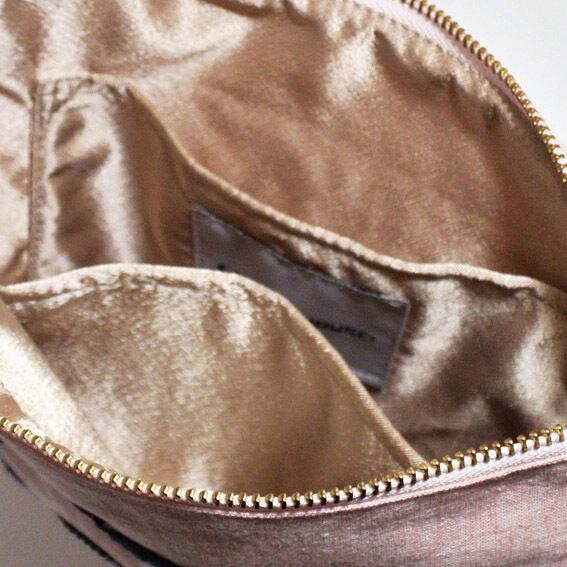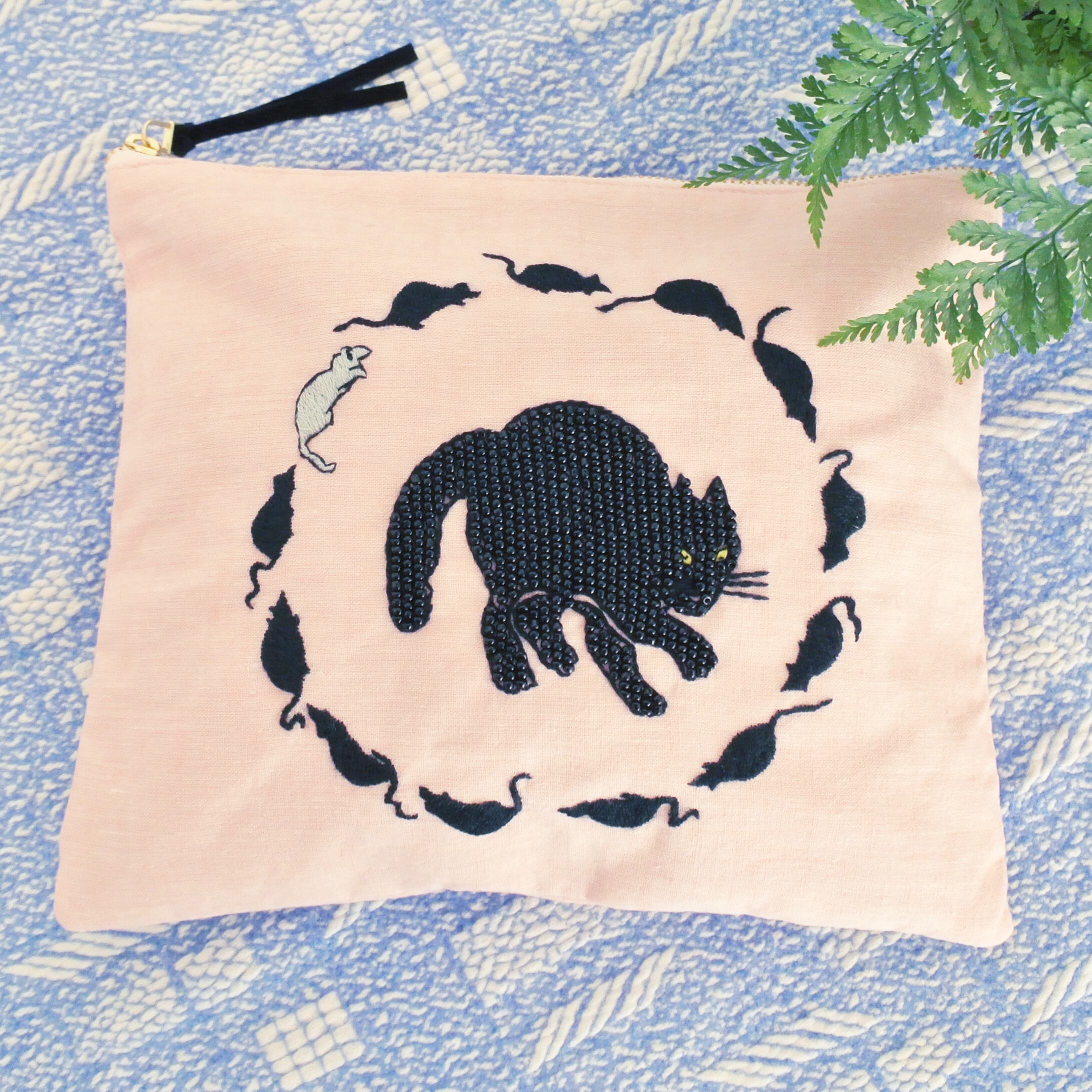 ネコの周りをネズミがくるくる。インバッグのポーチとしてはもちろん、くしゃっとラフに持ってお出かけがオススメ!
刺繍部分は全てハンドメイドのため、
写真と多少異なる事があります。
天然繊維を織り込んだ生地を使用しているため、ネップ(繊維が絡み合ってできた節(糸のかたまり)が生じている個所がございますが、不良ではありません。ご了承ください。
サイズ:H19cm xW23cm
素材:麻、綿 
裏地:ポリエステル
Embroidered purse
Mice are dancing around a cat.
Completed by hand embroidery politely one by one using beads.
* As a handicraft, details coud be slighty different from the picture.
Height:19cm Width: 23cm Material:Linen,Cotton,Polyester  Handmade in Vietnam
*Tax included.
*Additional shipping charges may apply, See detail..

About shipping fees
The shipping fee for this item varies by the shipping method.
Yu-Pack

Your delivery status can be checked online.

Shipping Fees are the same all over country inside Japan ¥500
*Japan domestic shipping fees for purchases over ¥3,900 will be free.